The First Choice For First Responders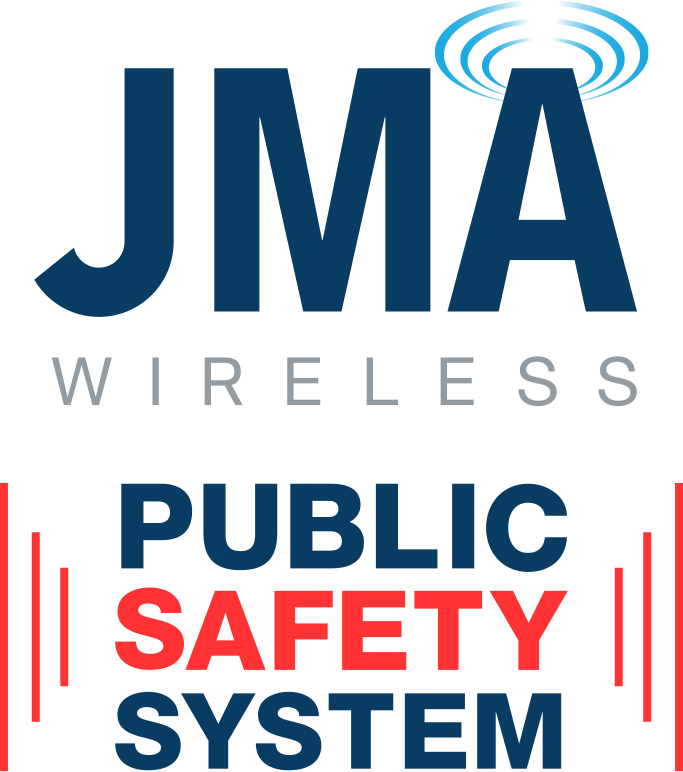 The innovative JMA Wireless Public Safety System goes beyond the code to eliminate near-far effect and provide the world's most reliable communication system. Providing seamless communication imperative to the safety of first responders and venue occupants.
The end-to-end solution is compliant with the National Fire Protection Association (NFPA) and the International Fire Code (IFC), yet can be customized easily to meet the various requirements of different jurisdictions. The public safety portfolio addresses industry requirements as well as offers unique advantages.
---
The First Choice For First Responders
JMA Wireless Public Safety System
The most advanced critical communication system
IoT Sensor & Controller Ready
Leveraging a common fiber infrastructure and integral technologies, such as Gigabit Passive Optical Networking (GPON), IoT safety sensing technologies become and extend part of the JMA Wireless system.
Compatibility
Seamless interface with existing commercial DAS (distributed antenna system) results in a cost-efficient offering that supports multiple bands. No need to rip and replace.
Power
The digital electricity option in the FUZE platform conveniently routes power and fiber in a single conduit. Power can be provided easily to remote locations up to one mile away. The use of FUZE also allows for centralized battery-backup which allows for greater reliability and reduces installation costs.
Radio Frequency
Uniquely addresses UL and DL gain stages. All key Public Safety Band Options: LTE PS700, PS800, SMR900+paging
Performance
Notch filters are directly integrated into the RF path resulting in less than 0.1 dB loss (competitive offerings have on average 3 to 4 dB loss) resulting in un-matched output power and noise figure performance. In addition, the need to test for PIM (passive intermodulation) is eliminated.
Secure Deployment
NEMA 4 cabinet safely houses equipment. Furthermore, the FUZE platform offers its own enclosure for additional protection and reliability.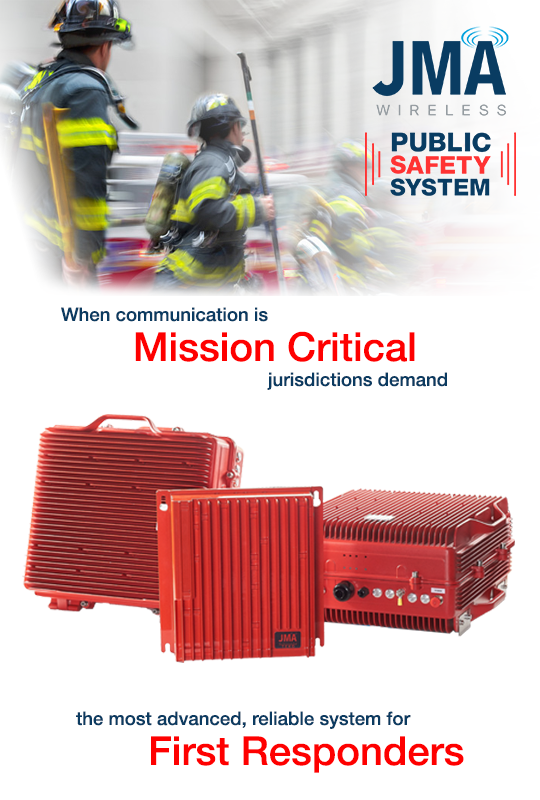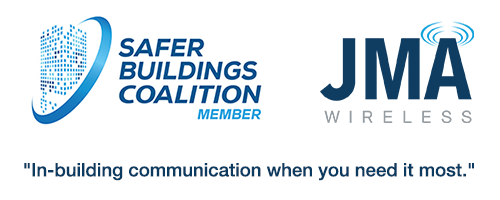 ---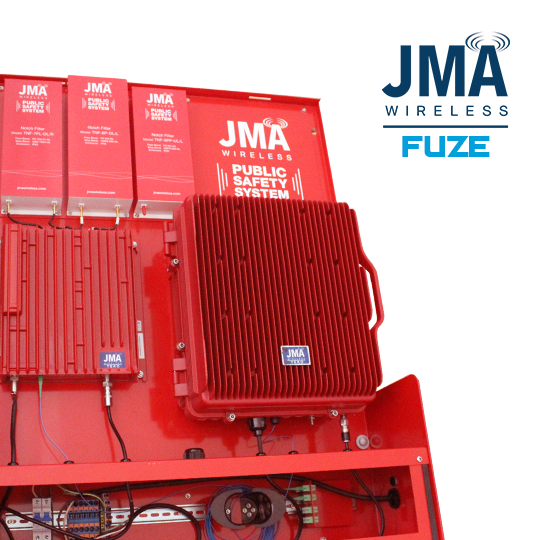 Fuze Mounting Technology
JMA Wireless FUZE portfolio offers integrated mounting technology into its Public Safety System.

Multi-Service Public Safety Head-end Mounting System
Flexible and secure public safety enclosure
UL60950 & NEBS Level 3 Certified, NEMA rated
Integral cooling system
Multiple RF sources: repeaters or BTS
POIs for low power up to 80 watt
Centralized power with FUZE Digital Electricity
FUZE Multi-Service Public Safety Mount Kits
All remotes, filters, power, and alternate sensors
100% environmental readiness (NEMA/IP Rated)
FUZE Digital Electricity option
Want more information on the JMA Wireless Public Safety System?