5G-Ready Antennas | Fast Roll-Off (FRO) Technology
---
JMA's Fast Roll-Off (FRO) Antennas increase data throughput without compromising coverage. Adding clusters of JMA FRO Antennas increases the overall network efficiency.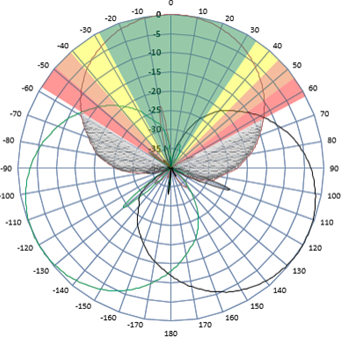 JMA Fast Roll-Off (FRO) Antenna
Improved throughput from reduced interference due to less overlap. The horizontal beam produced by FRO technology increases the Signal to Interference & Noise Ratio (SINR) by eliminating overlap between sectors.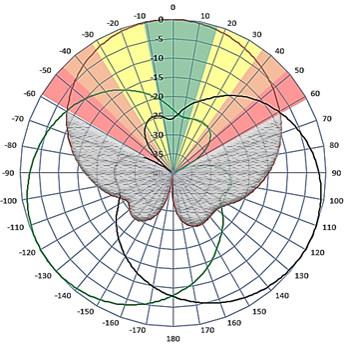 Legacy Antennas
Current industry antennas require more spectrum or more sites to provide the same level of throughput due to interference and signal degradation.
Spectrum Efficiency Degradation
If we use good "signal to noise" 20dB SINR as reference (for 100% throughput), we can expect the following results when poor SINR is found.
18dB SINR is 90% throughput
15dB SINR is 74% throughput
10dB SINR is 50% throughput
5dB SINR is 28% throughput
0dB SINR is 16 % throughput
Maximize Network Performance
– Improve Throughput
– Increase Spectrum Efficiency
– Exceed Network KPIs
– Reduce SINR
– Maximizing High Power Radios
Fast Roll-Off Explained
View Available Products