5G technology is impacting almost every aspect of people's daily lives, including the fan experience at sports and entertainment venues. New stadiums are being built with 5G ready technology in mind from the start while many existing venues are incorporating it to keep up with fan expectations, streamline operations, and level the playing field with their innovative counterparts.
We are all about the experience at Fiserv Forum and connectivity is hugely important. The DAS is the most important piece of technology in the arena, so that is why we deployed the JMA Wireless solution."

Robert Cordova, Chief Technology Officer Milwaukee Bucks
---
WHITE PAPER: Delivering on the Promise of 5G Smart Stadiums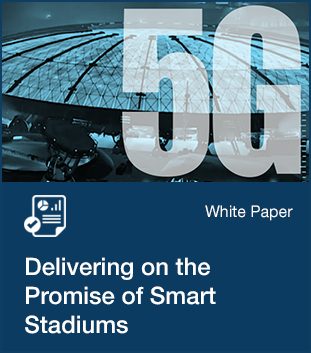 Summary:
The current technology deployed in stadiums is just beginning to scratch the surface of possibilities. Today's wireless systems have already enhanced the traditional fan experience and are changing the way stadiums operate. As venues become smarter, more data and analytics are being captured than ever before.
In this paper, we will explore what the 5G promise will make a reality and how wireless networks will evolve to support the technologies of tomorrow.
---
Sports & Entertainment Videos
Fiserv Forum – Milwaukee, Wisconsin USA
Olympic Stadium – Rome, Italy