Leader in private wireless and former Chair of CBRS Alliance joins executive team
February 23, 2023 – JMA Wireless (JMA), a global leader in wireless communications, has appointed Neville Meijers as Chief Commercial Officer. He joins from Kymeta, where he served as Chief Strategy, Product, and Marketing Officer. In his new role, Meijers is responsible for driving JMA's sales, business development, and marketing. He is based in JMA's Syracuse headquarters — the only U.S.-owned 5G factory in the country.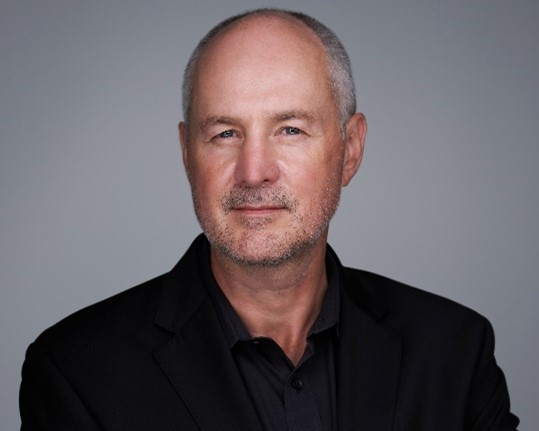 Meijers is a seasoned industry executive with an extensive background in private wireless, neutral hosts, and small cells. Prior to Kymeta, he led the development of private LTE/5G networks for enterprises and IoT at Qualcomm, working with customers such as GE, Bosch, and major ports across the globe. He also served as Chairman of the CBRS Alliance, growing its membership to over 50 in under a year, and he was a founder and board director of the MulteFire Alliance.
"There are few executives who understand the possibilities of private wireless like Neville," said John Mezzalingua, CEO of JMA. "He is a proven leader in this space, with a rare combination of technical and commercial experience."

"I have been in private wireless for over a decade and it's clear JMA offers a solution that is both unique and meets the needs of the enterprise customer," Meijers said. "JMA's all-software approach and Made in America 5G technology unlocks the potential of private wireless networks – forever transforming the way industries operate."
Earlier in his career, Meijers held senior executive positions for Discovery Communications worldwide, including Managing Director of Asia. He earned a Master of Business Administration Degree and Bachelor of Science Degree in Engineering from the University of the Witwatersrand, Johannesburg.
About JMA Wireless
Founded in 2012, JMA is restoring U.S. leadership in wireless technology at a critical time in the
transition to 5G. Based in Syracuse, New York, JMA makes the world's most advanced and only
all-software-based 5G platform, which it designs, codes, and manufactures in the United States.
JMA's cutting-edge technology—most notably a revolutionary software solution called XRAN—is
ushering in a new era of innovation and connectivity for businesses, workers, and ultimately
consumers. For more information, visit www.jmawireless.com.
###
For more, contact:
John Puskar, VP Communications and Government Affairs
JPuskar@jmawireless.com