Crowne Plaza Atlanta – Midtown Prepares for Super Bowl LIII Wireless Demands
Hotel guests can expect seamless mobile connectivity enabled by JMA Wireless
Liverpool, NY – January 22, 2019 – JMA Wireless, a global leader of wireless communications solutions, was selected by HALO by Mobile RF, a national provider of turnkey wireless real estate sector solutions, for the deployment of an in-building wireless network at the Crowne Plaza Atlanta – Midtown. The multi-carrier, multi-band TEKO™ DAS (distributed antenna system) from JMA Wireless will enable powerful mobile communications throughout the 500,000 square feet facility, which is particularly critical as the hotel readies itself for the thousands of fans who will converge on Atlanta for Super Bowl LIII on February 3, 2019.
"It's extremely rewarding to see this high-profile hospitality venue come together," said Tony Schaffer, Executive Vice President and Chief Development Officer at HALO by Mobile RF. "We have three national carriers participating on this high capacity 4G/LTE DAS to deliver the best mobile experience to the Crowne Plaza Hotel and their guests in time for the Super Bowl in Atlanta."
The JMA TEKO DAS will provide in-building cellular coverage and capacity with two sectors, supporting three mobile operators, and the 700, 850, 1900, 2100, 2300, and 2500 bands. In addition, this future-proof platform is prepared to offer coverage for 5G as commercial deployments roll out in 2019.
"We are thrilled that HALO selected our TEKO DAS platform for this project," stated Todd Landry, Corporate Vice President of Product and Market Strategy at JMA Wireless. "Together, our teams bring unprecedented expertise in the hospitality market, ensuring the Crowne Plaza will provide the best in wireless coverage for its guests during the Super Bowl and beyond."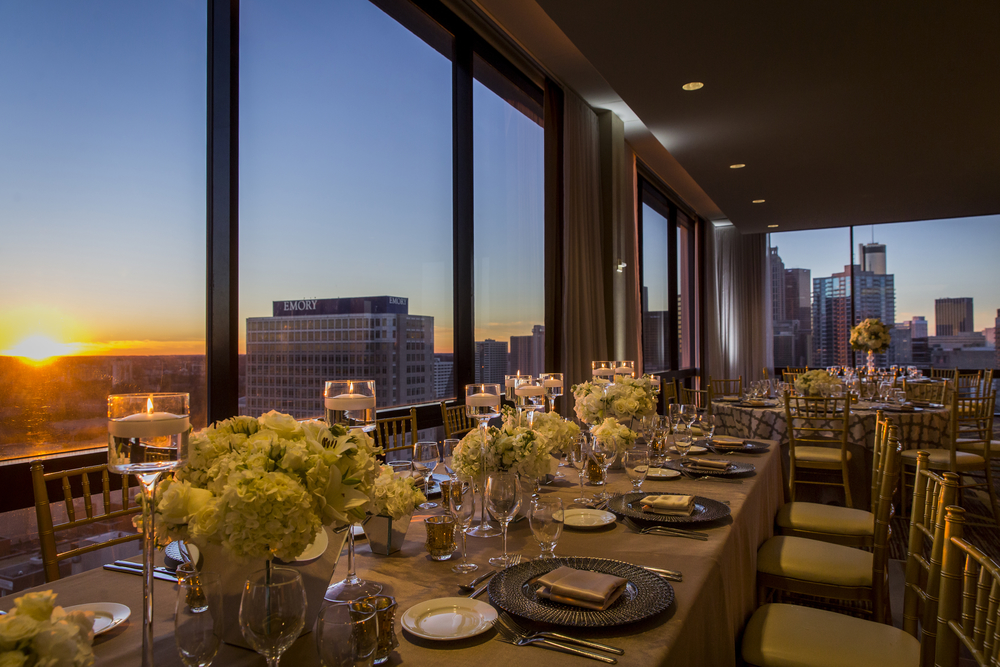 About HALO by Mobile RF
As a national provider of turnkey wireless real estate solutions, HALO designs, builds, manages, and maintains wireless infrastructure to deliver optimal coverage in the most challenging and demanding venues. Focused on hospitality, commercial office, residential and healthcare venues, we engineer state-of-the-art solutions that deliver the coverage and capacity needed for today's mobile users while supporting new applications in the future. HALO offers complete wireless infrastructure solutions, including funding, designing, building, and maintaining Neutral Host and Enterprise Distributed Antenna Systems and Small Cell systems. With over 15 years in the wireless infrastructure industry across all vertical markets, HALO by Mobile RF has become the nationwide leader in DAS deployments and carrier collaboration. For further information, please visit www.HALODAS.com
Crowne Plaza Atlanta – Midtown
Conveniently located near world-class shopping, a plethora of restaurants and area attractions such as the World of Coca-Cola Museum, the Georgia Aquarium, and CNN Center, Crowne Plaza Atlanta Midtown is perfectly situated between Downtown Atlanta and Buckhead, making it the ideal accommodation option for business and leisure travelers alike. The 360-room Crowne Plaza Atlanta is located in the same Midtown Atlanta building as its dual-branded hotel partner, the 102-room Staybridge Suites Atlanta Midtown – the first dual-branded partnership of this kind in the United States. Guests of both properties enjoy shared amenities including THRIVE Farmers Specialty Coffee Shop, the SKY Room event space, and top-notch cuisine offerings.
About JMA Wireless
JMA Wireless designs and builds next generation in-building and outdoor mobile wireless systems, delivering the industry's most powerful technologies that enable LTE, 5G, and CBRS services on mobile operator networks worldwide. JMA Wireless' XRAN™ leads the industry with the only 100 percent virtualized RAN platform, combined with its TEKO, NWAV, and RF distribution technologies. JMA Wireless is a U.S.-based company with manufacturing, R&D, and sales operations in over 20 locations worldwide. For more information, see jmawireless.com.
For further information:
David Lawrence
315-431-7126
dlawrence@jmawireless.com

Tony Schaffer
714-553-0020
Tony.Schaffer@HALOdas.com