3-Year Project Will Deliver Ultra Reliable Low Latency Wireless Service for the First Time in History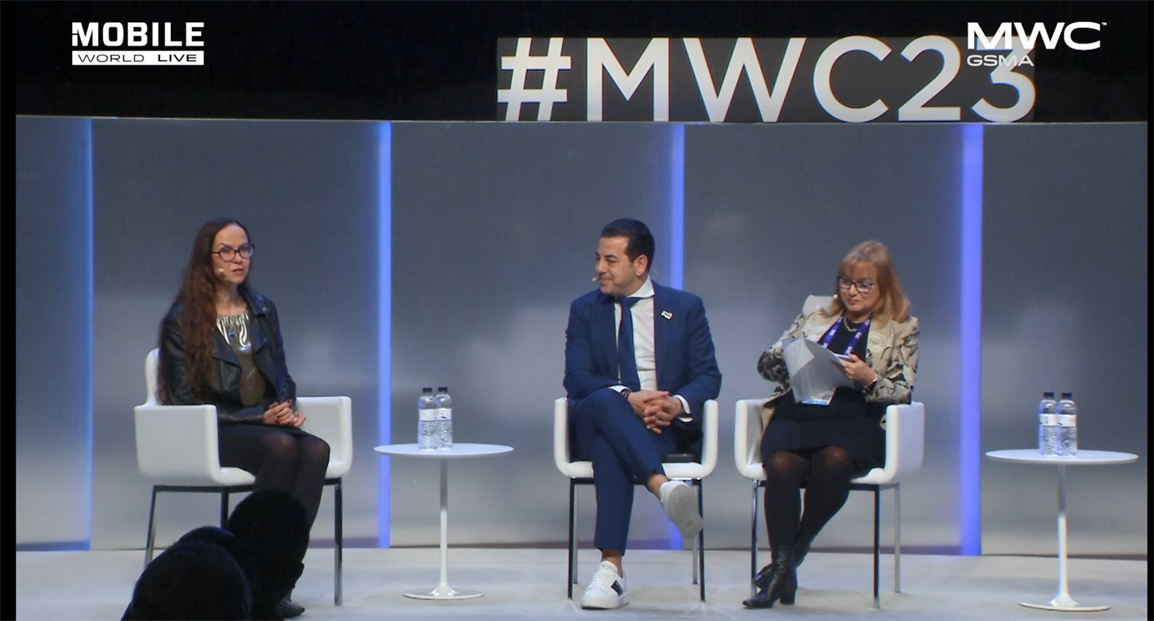 July 25, 2023 – JMA Wireless (JMA), a global leader in wireless communications, today announced a three-year research partnership to deliver true ultra-reliable low-latency (URLLC) wireless service with Muriel Médard, NEC Professor of Software Science and Engineering at the Massachusetts Institute of Technology (MIT) and a leading voice in reliable network communications.
Historically the industry has traded performance to achieve reliability – making wireless URLLC impossible. MIT and JMA are working to make URLLC a reality without sacrificing performance – delivering wirelessly what could previously only be done with a hard-wired connection.
The collaboration will focus on two critical research areas. The first is how to deliver ultra-reliable low-latency wireless service to make mission-critical applications. Médard and JMA also will research how to make wireless networks greener and more efficient without sacrificing performance.
While smart applications such as autonomous driving are promising in their ability to change lives for the better, their adoption has been limited due to a lack of reliability. Professor Médard's research has created techniques that simultaneously improve reliability and reduce latency.

"Together with JMA, we will drastically reduce the types of legacy inefficiencies that currently stymie URLLC," said Professor Médard. " These lead not only to delays, but also to wasteful energy consumption through needless retransmissions and palliative measures such as over-use of bandwidth. We are teaming up with JMA's unique expertise in radio networks to apply network coding in a 5G standard-compatible way, also opening the way for 6G innovation in the area."
"Today, nearly seven out of ten 6G patents belong to countries other than the U.S.," said Joe Constantine, JMA's Chief Technology and Strategy Officer. "With Professor Médard, we are working to advance critical R&D right here in the U.S. with one of the greatest minds in our field, as we restore wireless leadership to this country and control our technology future."
This partnership builds on Professor Médard and Joe Constantine's panel at Mobile World Congress Barcelona, where they discussed the power of network slicing. For more information about MIT's Reliable Communications Group, please visit: www.rle.mit.edu/ncrcg/.
About Dr. Médard
Muriel Médard is the NEC Professor of Software Science and Engineering in the Electrical Engineering and Computer Science (EECS) Department at MIT, where she leads the Network Coding and Reliable Communications Group in the Research Laboratory for Electronics at MIT. She is a member of the US National Academy of Engineering, of the German National Academy of Sciences (Leopoldina), and a fellow of the American Academy of Arts and Sciences, of the US National Academy of Inventors, and of the Institute of Electrical and Electronics Engineers. She obtained three Bachelor's degrees (EECS 1989, Mathematics 1989 and Humanities 1991), as well as her M.S. (1991) and Sc.D (1995), all from MIT. She holds Honorary Doctorates from the Technical University of Munich (2020) and from The University of Aalborg (2022), and has over sixty US and international patents awarded, the vast majority of which have been licensed or acquired. For technology transfer, she has co-founded CodeOn, for which she consults, and Steinwurf, for which she is Chief Scientist.
About JMA Wireless
Founded in 2012, JMA is restoring U.S. leadership in wireless technology at a critical time in the
transition to 5G. Based in Syracuse, New York, JMA makes the world's most advanced and only
all-software-based 5G platform, which it designs, codes, and manufactures in the United States.
JMA's cutting-edge technology—most notably a revolutionary software solution called XRAN—is
ushering in a new era of innovation and connectivity for businesses, workers, and ultimately
consumers. For more information, visit www.jmawireless.com.
###
For more, contact:
John Puskar, VP Communications and Government Affairs
JPuskar@jmawireless.com