by James Doucet, JMA Wireless Product Management
Since the inception of the O-RAN Alliance in 2018, JMA Wireless has been a proud member of this global community of network operators, equipment suppliers, and research institutions that is committed to developing and following international standards for the next generation of cellular equipment, which promises to transform the ways we live and work.
As part of our contribution to this critical effort to bring more competition, best-in-class solutions, and "vibrance" to the radio access network (RAN) industry, JMA recently took part in O-RAN's third annual plugfest, the Alliance's world-wide testing and integration event where dozens of corporate participants work together to demonstrate key capabilities of O-RAN based network equipment and multi-vendor interoperability.
Now, the results are in, and they demonstrate JMA's industry leadership in delivering scale, performance, and required features with our first-of-its-kind virtual RAN baseband software platform called XRAN, the only all-software platform on the market. The key takeaway: JMA demonstrated peak 5G performance of its XRAN software with an end-to-end chain of commercially available third-party solution elements.
And that just scratches the surface. JMA's participation included a configuration of an end-to-end chain consisting of all commercially deployed solution components, including commercial core, JMA XRAN software running on standard off-the-shelf server hardware, PTP fronthaul switch, MTI O-RU, and commercial UE devices. JMA was able to consistently demonstrate throughput performance near theoretical limits for the radio MIMO order and channel bandwidth. JMA also demonstrated both 4G and 5G XRAN software capabilities, operating in NSA mode, utilizing the O-RAN 7-2x fronthaul interface to the MTI O-RU for both LTE and NR radios in bands B7 and n3, respectively. The success with PlugFest is a testament to the work that the entire JMA team has been doing on the front lines of innovation in this space. XRAN has been actively enabling both public carrier networks and private wireless networks over the past 6+ years, with stellar performance, high scalability, and advanced service-ready features in a forward-leaning software platform that is radically extending the RAN lifecycle proving extended lifecycle. JMA has developed O-RAN capabilities on the XRAN platform, aligning with the O-RAN Alliance specifications and vision of intelligence, openness, hardware/software disaggregation, and interoperability to reshape the radio access network.We also proved our dedication to helping make O-RAN a reality by participating in not only one, but all three continental PlugFest locations, including Asia, hosted by Softbank in Japan, Europe, hosted in Italy by Telecom Italia Mobile, and in North America, hosted by Verizon Wireless.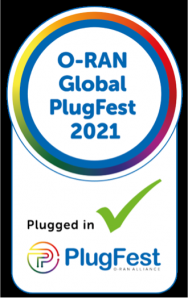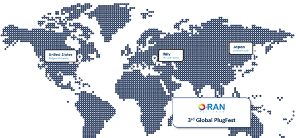 JMA Participation in US, Europe, and Asia
XRAN's evolution is now forging new capabilities in line with the industry initiatives set forth by organizations such as the O-RAN Alliance, enabling the new world of scalable software-based networks.
The results of these PlugFests can be found at https://plugfestvirtualshowcase.o-ran.org for those interested in JMA's "XRAN" O-RAN software.
James Doucet is leading initiatives in JMA to align the company and its products with O-RAN Alliance and partners participating in the open RAN approach.
JMA Wireless is a disruptive force in the wireless industry, JMA is restoring U.S. leadership in wireless technology at a critical time in the transition to 5G. Based in Syracuse, New York, JMA makes the world's most advanced software-based 5G platform, which it designs, codes, and manufactures in the United States. JMA's cutting-edge technology—most notably a revolutionary software solution called XRAN—is ushering in a new era of innovation and connectivity for businesses, workers, and ultimately consumers. For more information, visit jmawireless.com.